FREE BONUS Below When You Share with Friends!
Discover How Your Brilliance
Can Shift the Planet!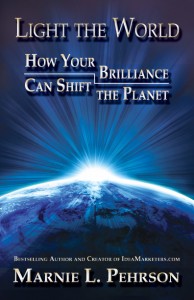 Perhaps youíve felt it . . . the very earth under your feet is shifting.
As a planet, we stand at a crossroads. One path leads to darker days. The other leads to freedom and light. Light the World: How Your Brilliance Can Shift the Planet details how you can leverage your life experiences and insight to take your place as a Light Bearer in this new era.
If youíve felt the call to lead others out of darkness and into the light, get ready to:
Discover your significance in Godís grand design.
Understand how your past impacts your present and shifts your destiny.
Clarify the message you're called to share with the world.
Stay focused regardless of circumstances or naysayers.
Join hands with those who are ready to share Christ's light.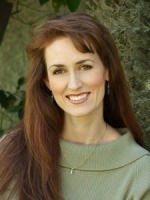 "You're a pioneer. So if you've ever wondered, 'How can I possibly fulfill the role that seems to be uniquely mine to fill?' through this book, you will band together with other light-bearing pioneers and find the needed strength and understanding to get the job done."

- Leslie Householder, author of
The Jackrabbit Factor: Portal to Genius
It's all inside "Light the World: How Your Brilliance Can Shift The Planet
" by bestselling author and creator of IgnitePoint.com and SheLovesGod.com -- Marnie L. Pehrson.
Plus, if you share the book on Facebook, you'll receive Leveraging Your Brilliance to Impact the World, an exclusive course that reveals how Marnie leverages her creative cycle to impact the world with ease, speed and fun!
In this course you'll discover how to identify and utilize your own natural rhythm to:

impact the planet

have more fun

make more money and

enjoy life more!
Step 1: Purchase the Paperback OR Get your FREE Kindle Version on Amazon.com.
Step 2: Share the book on your Facebook wall by copying / pasting something like this into your status update:
Step 3: Fill out this short form to get your FREE Leveraging Your Brilliance to Impact the World course.
More Books By Marnie | Marnie's Site